Essential Guide to Visiting the Painted Hills
The unique colors of the Painted Hills formed over 35 million years ago. Different volcanic eruptions and changing climate patterns mixed with different soils, mineral and plant matter over the ages, resulting in what you see today. The differing layers represent different geological era's in the Central Oregon time line.
The Painted Hills are located in northern Central Oregon and is actually part of the John Day Fossil Beds Monument which is managed by the National Parks Service. There are actually three units which compromise John Day Fossil Beds of which the Painted Hills are one. The other two units you can visit are called the Clarno Unit and Sheeprock Unit which can be found about 45 minutes drive away.
The Painted Hills get their name from the intensely colored stratification in the soil which can be seen splashed across the hillsides here. Vivid greens, fiery reds, burnt orange and shimmering pink and gold colors cover the landscape. It's not hard to see why the Painted Hills are one of the 7 Wonders of Oregon.
The Painted Hills are known for their well preserved layers of fossil plants and mammals that once roamed this area between the Eocene and Miocene era's. It's hard to imagine that the dry, rolling hills of Central Oregon used to be covered in tropical plants and were home to mammals like large Rhino-like animals, tapirs and tigers. You can learn more about the geology and history of this part of Oregon at the Thomas Condon Paleontology Center located at the Sheeprock Unit of the Park.
Hiking in Painted Hills
Unfortunately there isn't a lot of hiking trails at the Painted Hills. There are five trails in total and nearly all of them are under one mile.
Carroll Rim Trail - 1.6 miles

Painted Hills Overlook Trail - 0.5 miles

Painted Cove Trail - 0.25 miles

Leaf Hill Trail - 0.25 miles

Red Scar Knoll Trail - 0.25 miles
Painted Hills Overlook Trail
The Painted Hills overlook trail is the most popular trail here along with the Painted Cove trail. This 0.5 mile trail leads to an overlook where you can see different views of the Painted Hills than from where the parking lot is. It is a fairly flat and easy trail and we highly recommend taking the short stroll to see the colors and patterns a little more close up.
Painted Cove Trail
This is the most popular trail in the park and is surprisingly very short! You've probably seen pictures of it on social media and assumed the boardwalk stretched for at least a mile and perhaps took you through winding hills, but nope. The trail itself is only 0.25 miles round trip but still seriously stunning nonetheless. There is a short boardwalk that leads beside the incredibly intense-colored hill and then around the back of it where the vibrant reds turn to shimmering pinks and golds.
There is a short spur trail at the end of the boardwalk which leads up to view point overlooking the Painted Cove trail and in the distance you can see a small lake. If you have time hike up to the top for the beautiful views. Don't worry as it's not very steep or long but be careful of rattlesnakes on the trail. We encountered one last summer when we were there.
Where To Stay
There is no lodging close to the Painted Hills but there are a few motels in Prineville which is located about an hour away. You can choose from the Econo Lodge, Best Western Inn or Country Inn & Suites in Prineville. There you will find a few grocery stores and restaurants. Outside of Prineville the next closest area with lodging options will be Redmond and Bend.
Camping is not allowed in any of the John Day Fossil Beds National Monument units but there is free dispersed camping just outside of the Painted Hills before you get back on US-26. Otherwise you can find campgrounds in nearby Ochoco National Forest.
VACATION HOMES NEAR PAINTED HILLS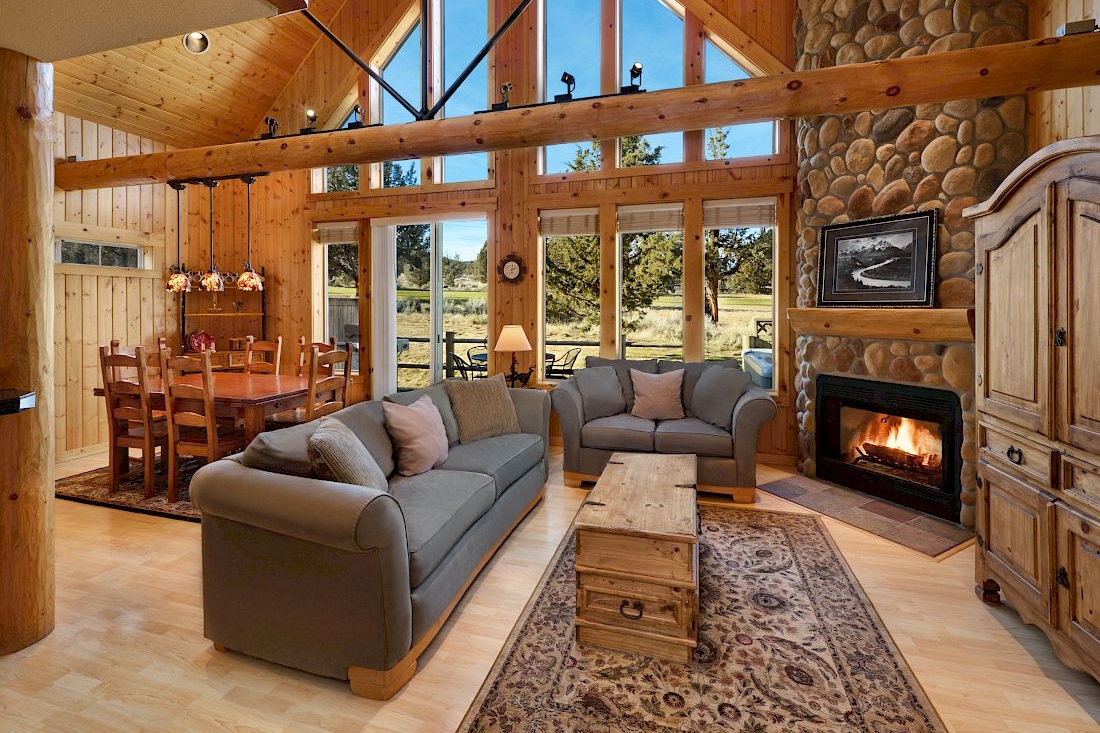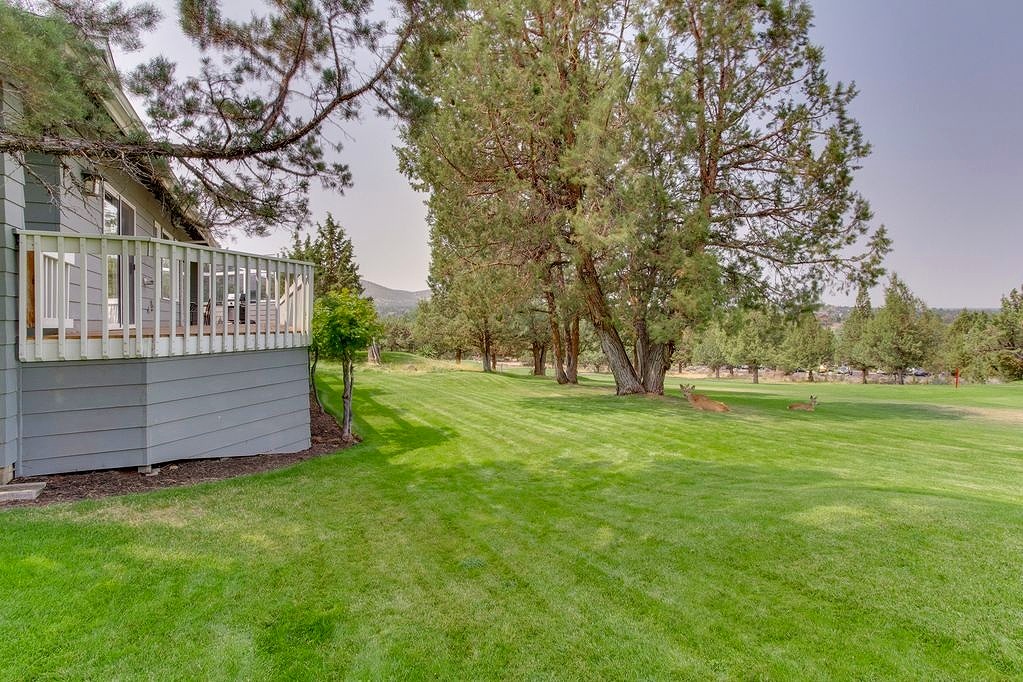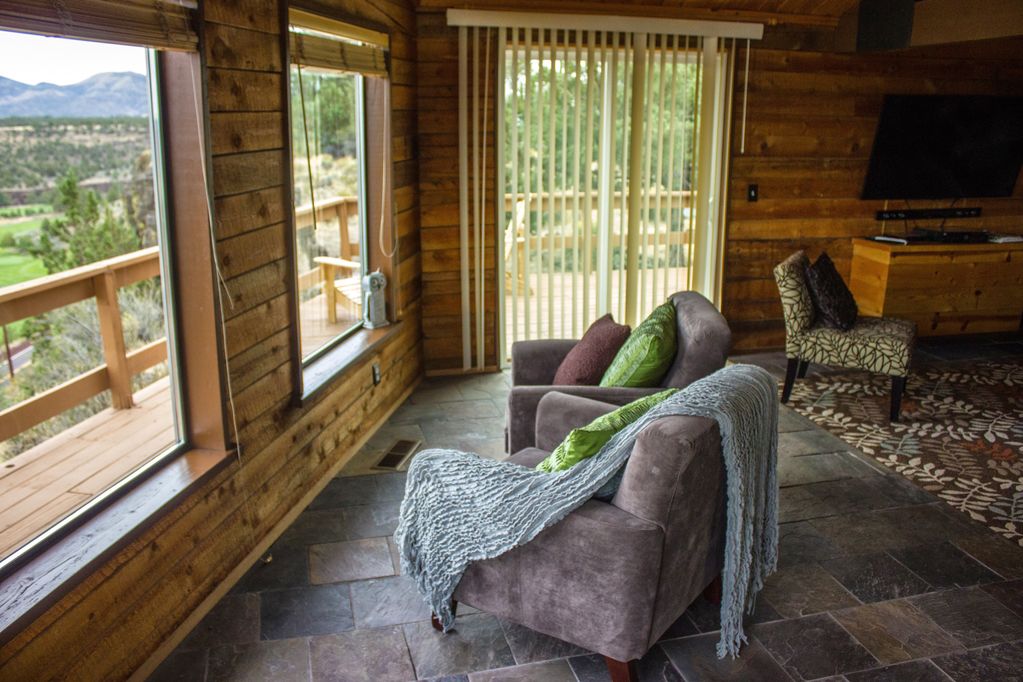 Log Home at Crooked River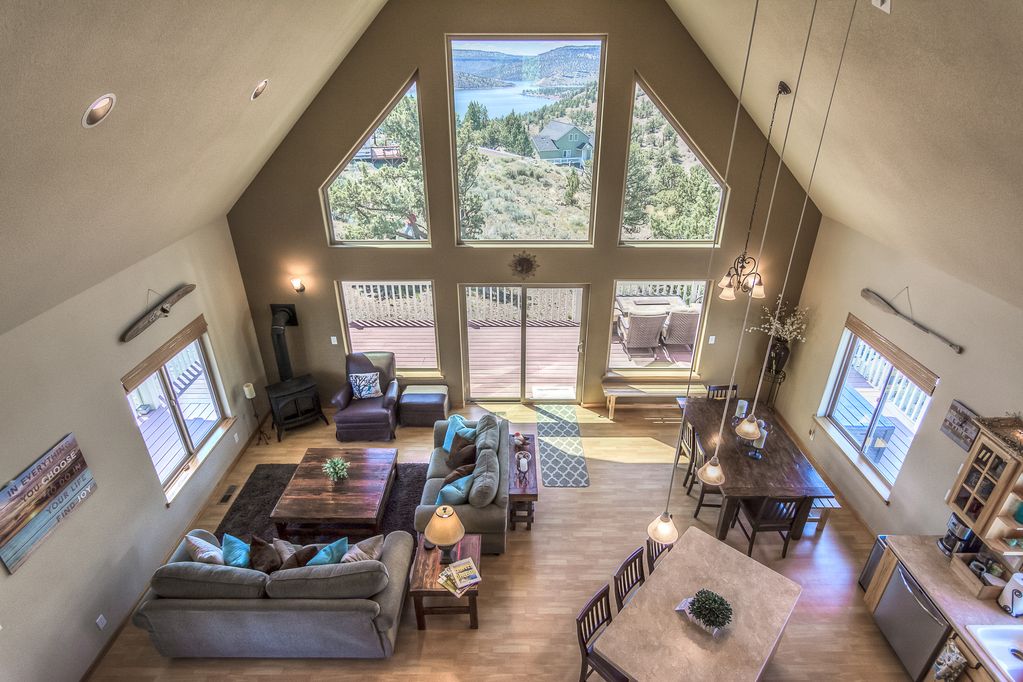 Prineville Resevoir Views
Getting to the Painted Hills takes quite some time no matter what direction you are coming from. The closest large town is Bend which is 90 miles and about two hours away. From Portland it's 200 miles and will take approximately five hours to get to. You need to take US26 (Ochoco Highway) and turn onto Burnt Ridge road but there will be signs so you shouldn't miss the turn-off.
Travel tips for Painted Hills
It's best to come here with a full tank of gas just in case and especially if you think you will be leaving Painted Hills late. There is a gas station in Mitchell but it closes early as does most gas stations in these parts.

The Painted Hills are in high desert country so it can be quite chilly even in Spring and definitely in the fall. Bring warm layers!

If you plan on camping at state or private campgrounds in Bend or Prineville during the summer months, book your camp site early as they fill up quickly and you don't want to risk being disappointed.
More Adventures Nearby:
Creepy Roadside Attractions - Shaniko Ghost Town

Smith Rock State Park Guide

Visiting the John Day Fossil Beds Monument