VANLIFE
So you're thinking about joining the vanlife movement? Or maybe you're not sure yet if it's the right lifestyle for you?? Or maybe you're just after a few quick tips?
Well, you have come to the right place! On this page we have tried to answer many common questions we are always asked along with adding some helpful tips and resources to assist in making your dreams of van living happen!
CAMPERVAN RENTALS
Not sure yet whether you want to commit to full time van life? That's okay! There are many van rental companies offering all types of van rentals since the popularity of #vanlife has risen. These days you can find off-road vans, mini-vans, old-skool vans and even luxury sprinter vans for rent to take you on your next road trip.
The most popular van and RV rental hub is called Outdoorsy.
This booking site literally has every type of recreational vehicle possible. From vans to winebago's, RV's and airstream trailers!! Whether it's just you and your significant other or a whole family of five, you are likely to find something that will suit your needs. The best thing about Outdoorsy is that you can search for vehicles available in your trip starting location (as opposed to van rental companies who are limited with pick up destinations).
To explore your other van rental options, see this article on Best Campervan Rental Companies in the USA.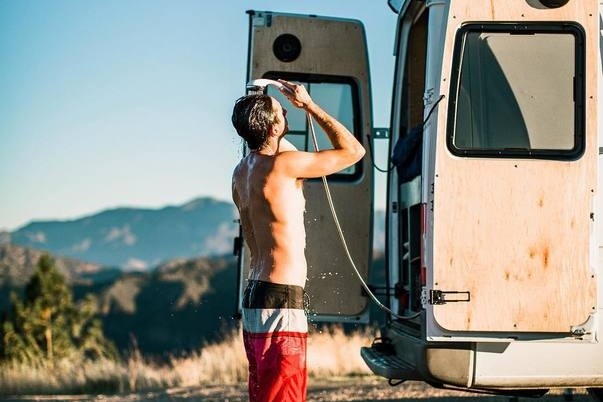 7 Places You Can Shower On The Road
Ask any van dweller or somebody who has already driven across America what the biggest challenge they encountered was and the answer is almost always the same... Where will my next shower come from?
Where To Park Overnight & Sleep On A Road Trip
Assuming you are not staying in a hotel or looking for a place to pitch a tent, it can be quite difficult finding somewhere safe to sleep in your van or car on a road trip but it is possible! See our list of 7 places you can park overnight for free!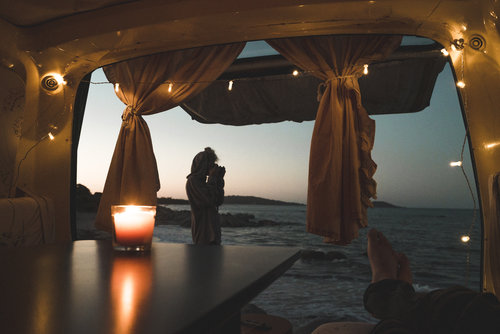 So you've just bought a van and wondering what essential gear you need to comfortably get by for van living? Well every person has a different view on what they can and can't get by with but I don't think any vanlifer would disagree with the must-have list we have put together here.
Best Campervan Rental Companies in the USA
Whether you're looking to rent a modern Sprinter van conversion, cool vintage Volkswagen or cute mini-van, we have you covered! We've put together the ultimate guide to campervan rentals in the USA.