7 Most Beautiful & Secluded Beaches in Los Angeles
Everyone knows the beaches in Los Angeles can get really crowded, but did you know it is possible to find secluded beaches just north of Santa Monica? Okay, so you might not have the beach all to yourself on a hot weekend in the middle of summer but there is a strong possibility during a weekday. Here are our top picks for best and least crowded beaches between Santa Monica and Ventura.
Most Beautiful Beaches in Los Angeles
El Matador State Beach is one of the most prettiest beaches in the Malibu area because of its dramatic backdrop of huge cliffs plunging into the ocean. El Matador is popular on weekends in the summer but besides that, it is usually not very crowded.
The beach is located about 3 miles north of Zuma Beach and has a small car park and limited parking on the PCH. It is accessed via a short trail that leads to some steep stairs. If you don't want to walk all the way down to the bottom, the view from the top is still worth checking out, especially around sunset.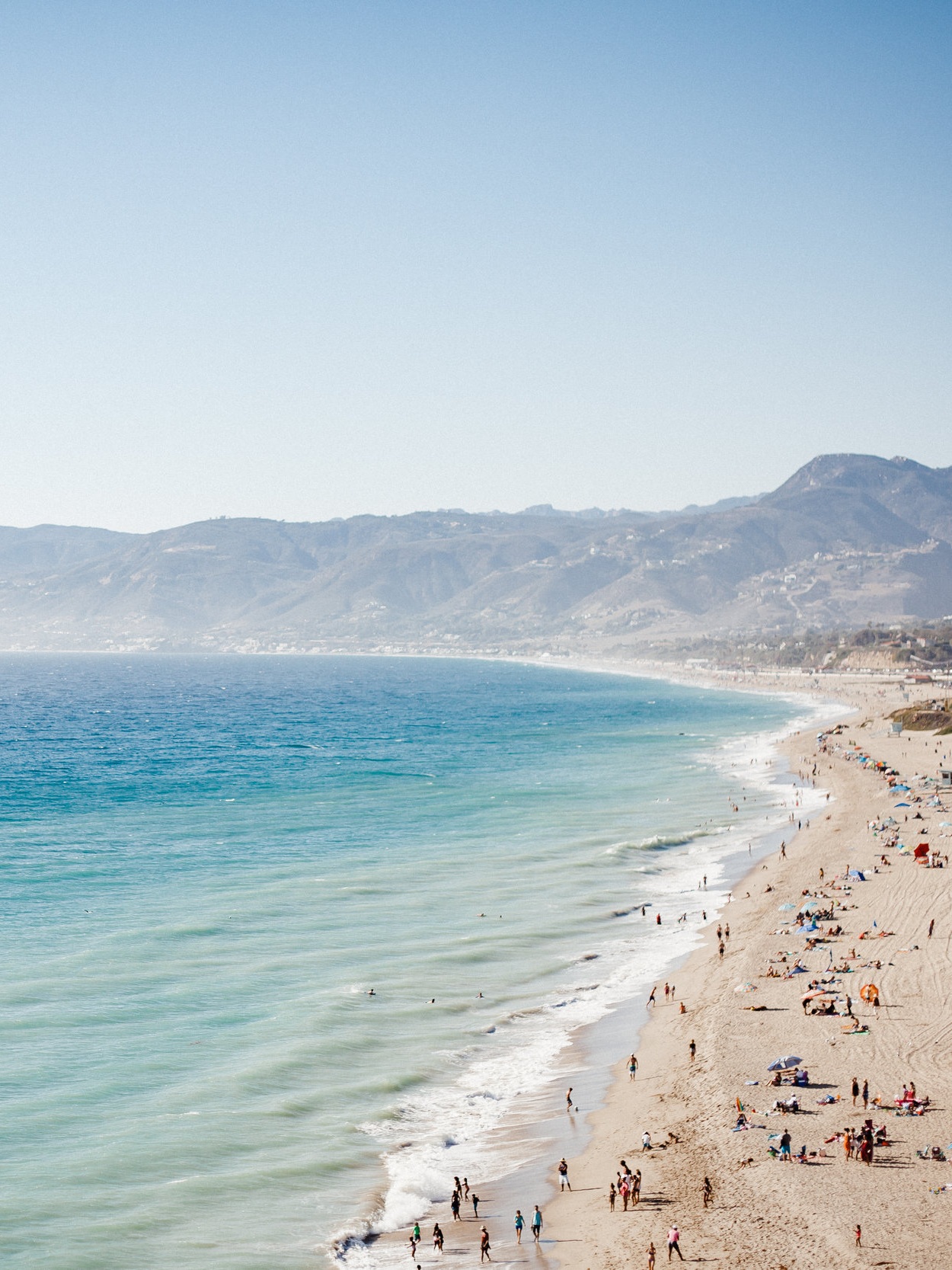 Zuma Beach is known for its long, wide, white sandy beach and is one of the more popular beaches in Los Angeles county north of Santa Monica. So why is it on the list? Because unless it's the weekend, Zuma Beach has very little people. This is especially true the further north on the beach you go. Zuma has all the facilities including volley ball nets and surfboard rentals on the south end, restrooms with showers, and ample parking.
La Piedre State Beach, like El Matador has beautiful sandstone cliffs and is great for strolling and sunbathing. The beach itself is a narrow strip and is accessed via a short but steep hiking trail down a bluff that is very much worth the effort. On either side of the beach are million dollar homes which can hardly be seen from the beach. Be sure to bring a packed lunch as there are no stores nearby. Portable restrooms are available at the parking lot.
Leo Carillo State Beach has loads to explore such as rock arches, caves, tide pools and trails. It actually has 3 distinct beaches; South Beach which is narrow and sandy, North Beach which is much wider and Staircase Beach. The latter has a separate parking lot and requires walking down a bluff.
Across the road from the beach is the State Campground offering 135 campsites with beach access via a trail that goes under the PCH. This is perfect for those on a California Coast road trip! There are also several hiking trails that take you to view points that can see as far out as the Channel Islands.
County Line beach is very popular with surfers but even though the line up in the ocean can be pretty crowded, the beach is usually quiet and up for grabs! Th beach is a half mile wide and is good for sunbathing and swimming. Try to stick around for sunset as they are perfect seen from this beach. Afterwards, head over to the popular and iconic Neptune's Net restaurant located across the road for a delicous seafood dinner.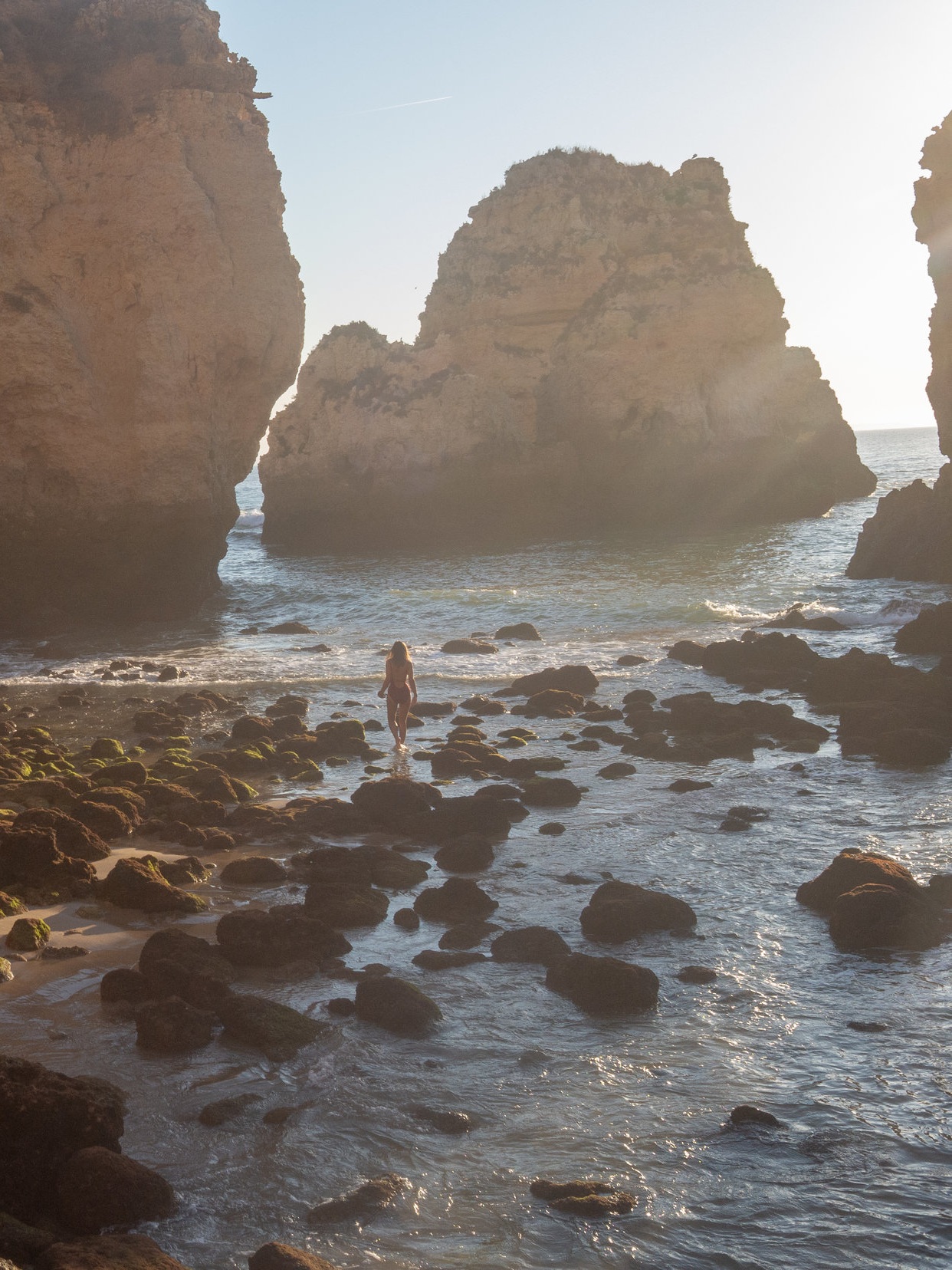 Sycamore Cove State Beach is a south-west facing sandy cove. This is one of our favorite beaches along the PCH because of its barbecue and picnic table facilities.
Sycamore Cove is a a great place to spend a summer afternoon watching the sun set whilst cooking up a tasty meal and sipping on a cold beverage. In winter, it is a nice place to toast marshmallows and listen to the ocean. In addition, there are great hiking trails across the road at the Boney Mountain State Wilderness Area
7. Thornhill Broome State Beach
Thornhill Broome State Beach
Not too far from Sycamore Cove is Thornhill Broome State Beach and Campground which is very close to Point Mugu Rock. What makes this beach so special are its campsites that are available right on the beach! Where else can you get that in Southern California?! Not too many places I bet. The campground has capacity for about 60 RV's and while this end of the beach with camping facilities can be busy during the summer holidays, the beach is quite empty at all other times of the year. Across the road from the beach and a little further south are very tall sand dunes that many people like to climb up and run down.
LOS ANGELES TOURS & ACTIVITIES
LOS ANGELES TRAVEL RESOURCES