Bandon By The Sea - Things To Do
Bandon, located on the Southern Oregon Coast offers incredible ocean vista's, charming stores, a thriving arts community and quite a selection of seafood restaurants. The town has a much slower pace than its coastal cousins found further north making it the perfect place to take a relaxing vacation.
Bandon is located at the mouth of the Coquille River and was once known as the cranberry capital of Oregon. The cranberry is celebrated annually during the second weekend in September and many of the local restaurants incorporate this humble berry into many of their dishes. If you happen to be visiting towards the end of the year you may even be able to take a tour of a local cranberry farm (the cranberry bogs can be found south of town along U.S. 101).
While summer is the best time to visit, Bandon does attract visitors year round and especially in the winter due to the wild storms that take place here. Experiencing these dramatic storms is quite special and it is extremely exciting to see the wild weather lash the shorelines.
The best activities to partake in Bandon involve strolling the shorelines, viewing the monolithic rocks and observing marine life. However, there are a number of places you must visit and other things to do in town on your trip to Bandon-By-The Sea. Don't miss any of the highlight's mentioned below during your visit.
Bandon: What to See, Do and Where to Stay
THINGS TO DO IN BANDON
VISIT THE CRANBERRY SWEETS & MORE STORE
Bandon's best highlight (besides the Oregon coastline) would have to be the Cranberry Sweets & More Store located in Old Town. The store is full of scrumptious treats and sampling is encouraged but be careful not to over do it otherwise you will leave feeling very sick. Of course that is very hard to do when they offer sweets likes Key Lime Tea cookies, Beer and Cider Candies, Cranberry Walnut Fudge, Caramel Almond Chocolate covered Pretzels and many other unique flavors of jelly candies, brittles, toffee's, popcorn and more! The treats make excellent gifts or just take some of your favorites home to binge on later.
STROLL HISTORIC OLD TOWN
Bandon's Old Town is 10 blocks of shopping, history, art and culture. Spend an hour or two perusing through the locally owned stores, seaside boutiques and art galleries like the Bandon Mercantile Company, Big Wheel General Store or the Second Street Gallery. Afterwards, head over to the boardwalk to take in the views of the Coquille River and watch marine and bird life.
FACE ROCK CREAMERY
Face Rock Creamery is an award winning cheddar creamery that should not be missed on your visit to Bandon. Their cheddar cheese uses only grass-fed cows milk from a dairy located just 15 miles away and they pride themselves on never using preservatives or anything artificial. Step inside and watch them make their gourmet cheddar and specialty cheeses from scratch. Samples are available and in particular you must try the 'Vampire Slayer', which is a garlic cheddar that won first place in the National Cheese Competition. In addition, Face Rock serves up delicious ice cream with interesting flavors like black licorice & cranberry along side wines and beer too.
GO CRABBING OR FISHING
If you're looking for an outdoor activity to make the most of your seaside vacation, visit the Port O Call store where you can rent crabbing rings, crab traps, fishing poles and clamming shovels for a really good price. If you don't have an Oregon fishing license, not to worry as you can pick one up here. The local staff will give you fishing tips too if you need plus you can bring your catch to Tony's to have it cleaned and cooked afterwards.
HAVE A SEAFOOD LUNCH
One of the best things about visiting coastal towns is the opportunity to eat fresh seafood. Make the most of being in Bandon and be sure to have yourself a seafood lunch. Naturally, there are quite a few restaurants to choose from but we recommend the Bandon Fish Market or Tony's Crab Shack. The Bandon Fish Market has quite a selection of fish including halibut, coho salmon, rock fish, ling cod along with prawns, calamari's, clams and oysters. Tony's serve's up tasty and always fresh, never fried options such as their famous crab sandwich and grilled halibut.
COQUILLE RIVER LIGHTHOUSE
The Coquille River Lighthouse has become Bandon's local icon. The lighthouse was built to mark the entrance to the Coquille River and to help mariners get past the ever-shifting sand bars. It would also serve as a coast light for vessels heading up and down the Pacific Ocean. The lighthouse is located at the south end of Bullard's Beach State Park and while visitor's may go inside the 'fog room', they are no longer able to access the tower. The lighthouse is open from mid-May to September and is staffed by volunteers who help interpret the history of the area.
BEACH LOOP DRIVE & FACE ROCK
Running along the coastline south of town is Beach Loop Drive which provides access to some extremely photogenic viewpoints. The highlight of the drive is the Face Rock State Scenic Viewpoint where you can see Face Rock along with other well known rock formations such as Elephant Rock and Wizards Hat. There is a stairway that leads you down to the beach where you can explore the tide pools and abundant bird life.
WHERE TO EAT IN BANDON
The Loft Restaurant & Bar
Located on the second floor of the historic High Dock building in Old Town, the Loft Restaurant not only serves fantastic dishes but features stunning river and sunset views too. Everything on the menu is made in-house and uses fresh local ingredients. The food is very sophisticated and it would be hard to choose something you didn't like as everything coming out looks amazing.
The Edgewaters
At the Edgewaters they pride themselves in using simple, fresh ingredients to create bold flavors. The menu includes hand cut steaks, fresh seafood and pasta creations. You can stop by for lunch or dinner and enjoy some of the best views in Bandon as the restaurant is located right by the mouth of the Coquille River.
Bandon Brewing & Pizzeria
If you've had your fill of seafood and looking to switch it up, head over to Bandon Brewing and Pizzeria where you can not only grab a pizza but wash it down with some craft beer too. All of their pizza's are wood-fired using local ingredients.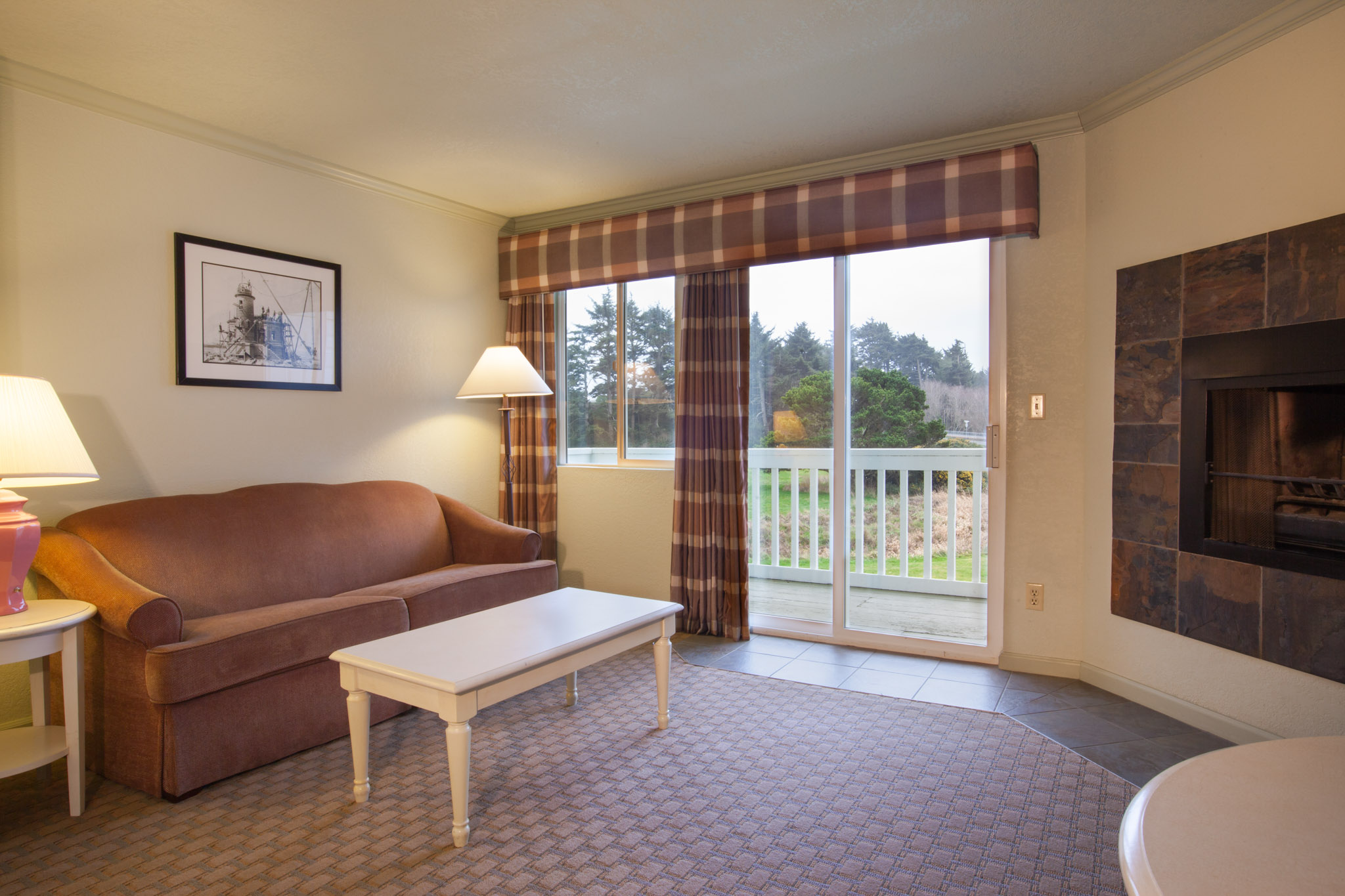 Best Western Inn at Face Rock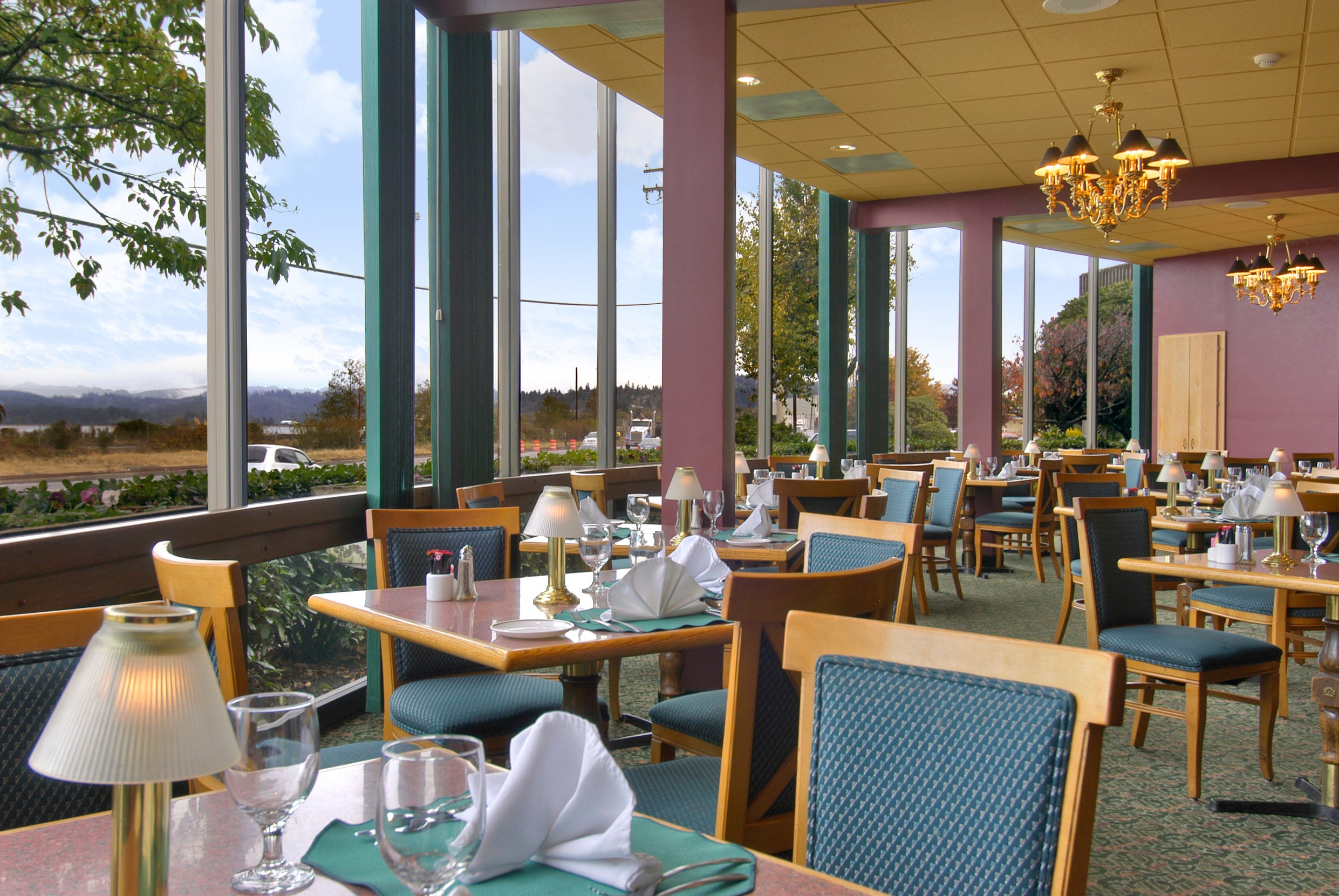 Red Lion Hotel - Coos Bay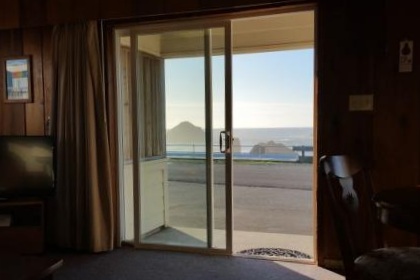 Sunset Ocean Front Lodging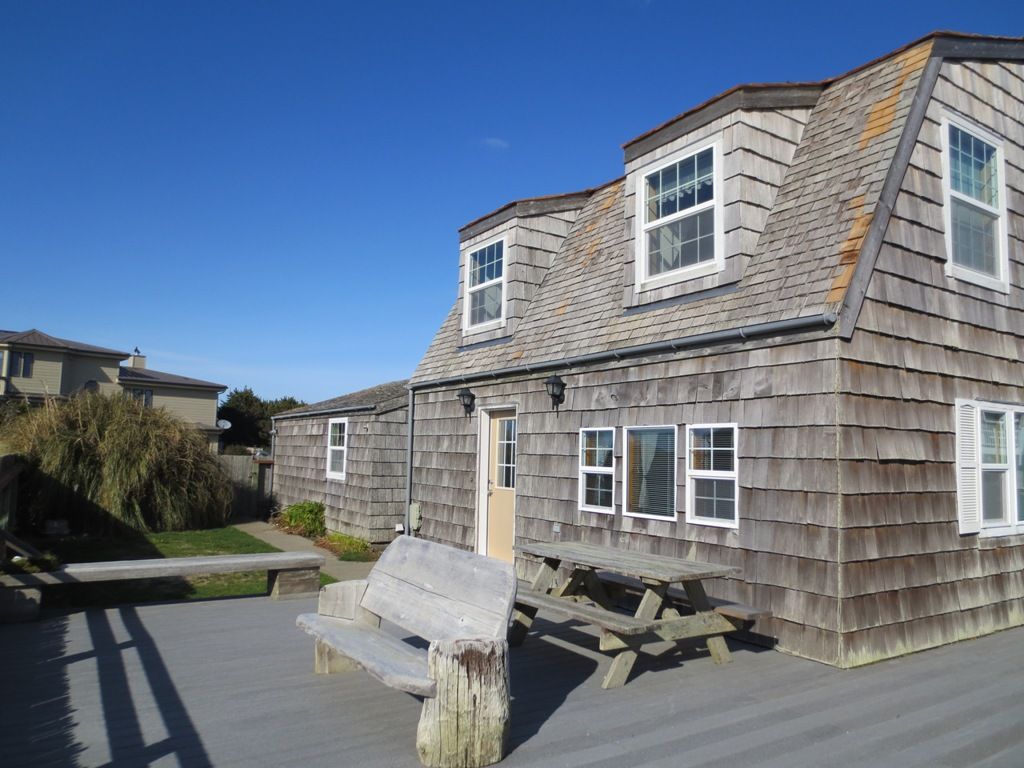 Strawberry Point New England Cottage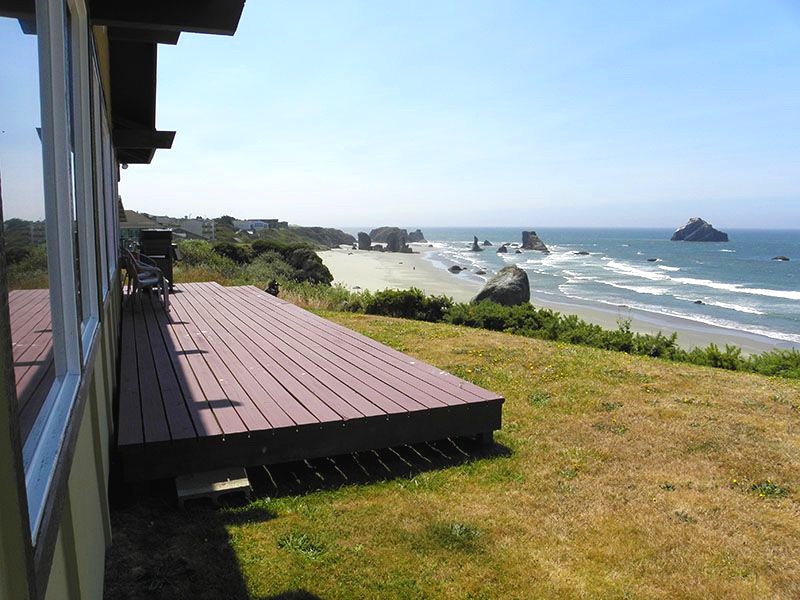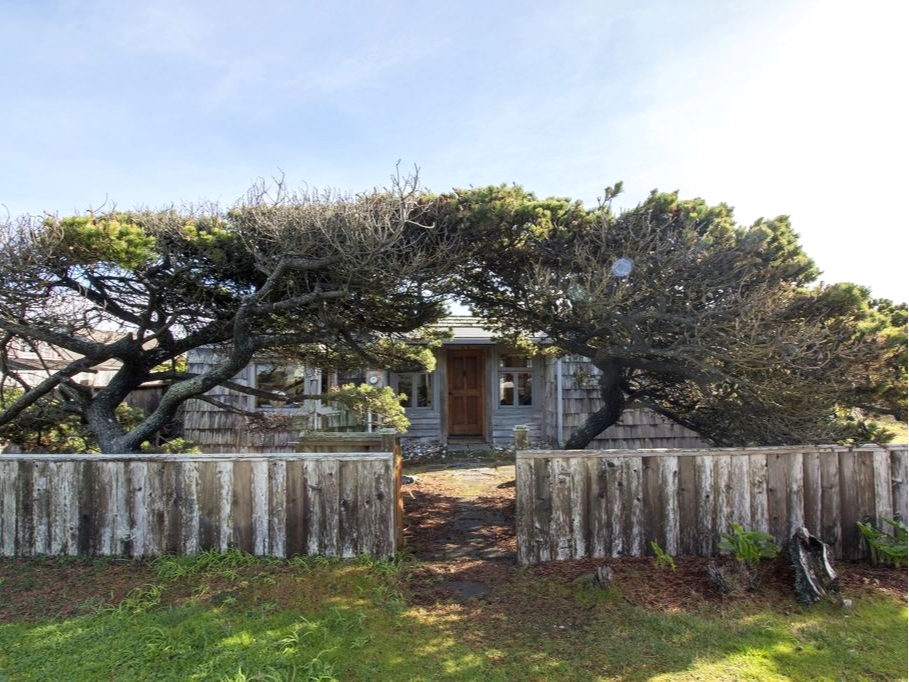 Seacret Cabin On Redmond Pond