How to Spend a Weekend in Idyllwild
Idyllwild is a charming little town nestled in the San Jacinto Mountains southeast of Los Angeles. Idyllwild has a small mountain-town ambiance and is set among tall pine tree's, is surrounded by stunning rocky mountains and has a downtown area filled with cute locally-owned stores.
Unlike some of the more popular mountain towns found further north, you won't see any big chain-store outlets or grocery stores here. Idyllwild's scenery is somewhat reminiscent of Yosemite and is the perfect place for a relaxing weekend getaway or romantic escape.
A Weekend in Idyllwild - 2 Day Itinerary
We decided to spend a weekend in Idyllwild to escape the chaos of L.A. and to get in some relaxation time before an upcoming long road trip north to Washington. Idyllwild is not as well known as other mountain resort destinations such as say, Big Bear or Mammoth Lakes, and I certainly had never seen it on any driving itineraries before.

In fact, I learned about this hidden gem of a town through Instagram! My recent obsession this year has been to follow hikers who are taking on the PCT (Pacific Crest Trail) and had seen some beautiful sunrise photo's taken from San Jacinto Peak and had been wondering where I needed to go so I could hike it too... which led us here.
Oh my gosh, I can't believe we hadn't discovered this place sooner! If we had, I think we would have driven up every weekend. It's so surprising to me that a gorgeous place like this is not on everyone's radar for best destinations to visit on a weekend getaway from L.A. or even just a day trip with it being so close!
We arrived in Idyllwild via CA-74 from Los Angeles and then onto CA-243. On our drive into town we saw a sale sign for the Idyllwild HELP Center Thrift Store so we stopped to see what was going on. Boy, you can really get some bargains here! For $1 we were told we could fill up a plastic bag with clothes on Monday's, or on Tuesday afternoon's you can load up on books. We left here happy with some great book finds on American road trips and books on National Parks.

Next we headed into town and decided to park the van and explore the area on foot because there is no better way to get to know somewhere than by walking. We checked out some of the stores including art galleries, visited the Idyllwild Brew Pub and then decided on lunch at the Plant Food Supper Club.
Where to eat in Idyllwild
Believe me, it was a tough decision trying to choose where to eat in Idyllwild! All of the resturaunts and cafes here looked like they had really good food. We walked by most of them and looked at their menu's - a weird thing I like to do just incase I ever come back so I know where to go in the future. Hey, it also helps me to write more informative blog posts so there you go! Some of the other places you might like to dine at on your trip to Idyllwild;
Where to stay in Idyllwild
After our late lunch we headed to our accommodations which we were super excited to check into because we had booked a two night stay at a cozy looking A-frame cabin. Let me tell you, this cabin did not disappoint and lived up to all our mountain cabin expectations!
It was so cute with everything you need to make the most of a perfect weekend getaway; hot tub, barbecue on the back deck, an outdoor gas fireplace and more! You can read a full review on our stay at the Idyllcreek A-Frame Cabin or you can book your stay at the same cute cabin we stayed in.
We spent our first night soaking in the hot tub waiting for the full moon to appear.
The following day we started late with a lazy sleep in and enjoyed the morning from the back deck drinking coffee, watching the wildlife go about their daily routines, and taking in the fresh scent of pine.

For lunch we headed back into town to the Bake and Brew which we also found through Instagram! I had been thinking a lot about a peanut butter milk stout beer they had posted a few weeks ago and was wondering what it would taste like. It was good! They also had a white chocolate and raspberry IPA that caught my eye but it was a little too early to have another. We ordered the tater tots loaded with pastrami and ate our lunch outside in the cute alley beside the store.
Hiking In Idyllwild
Next up we drove north along CA-243 until we reached the parking lot for the Idyllwild Nature Center. There we chose to hike the Perimeter Trail which is a short, pretty loop. You can view a map of the hiking trails at the Idyllwild Nature Center here. Of course I was itching to take on some of the other more difficult and longer trails but I had to remind myself this was supposed to be a relaxing getaway. Here are some of the other trails you can hike if you have the time:
Deer Springs Trail to Suicide Rock - 3.3 miles one way

Deer Springs Trail to San Jacinto Peak - 9 miles one way

South Ridge Trail to Tahquitz Peak - 3.9 miles one way

Pacific Crest National Scenic Trail - 38 miles one way
If you are coming from the Los Angeles area, you will need to take the I-10 or the I-215 until you get to CA-243 which will take you right into Idyllwild. Alternatively you can come up from the south on the CA-74 which is what we did for some reason. The drive will take about two hours from L.A or from San Diego. The drive is beautiful with plenty of turnouts for viewing the mountain scenery so set aside some extra drive time.
Thanks Idyllwild!
A huge thank you to Idyllcreek Experience for hosting our stay. All opinions and photo's are our own.
Ready To Plan Your Idyllwild Trip?
Hotels aren't really a big thing in Idyllwild. The best way to enjoy your stay is to find a vacation home, or better yet... a cozy cabin. There are over 300 properties listed on Airbnb in Idyllwild. If you're new to Airbnb you can get $40 off your first nights stay just for signing up. It's free!
MORE IDYLLWILD PROPERTIES
Rustic Cabin in the Woods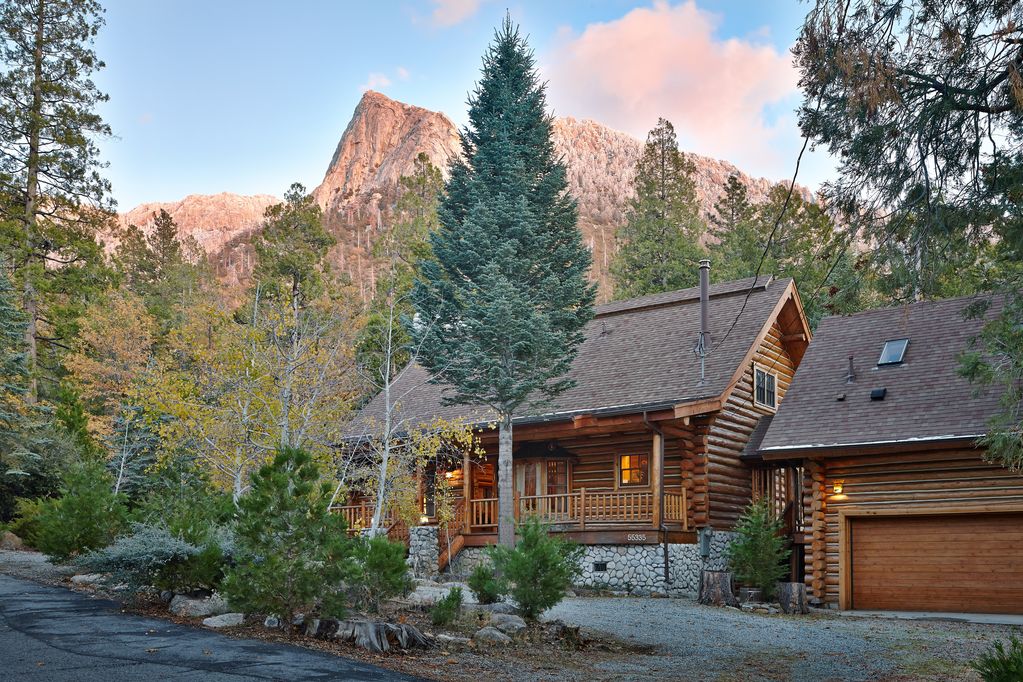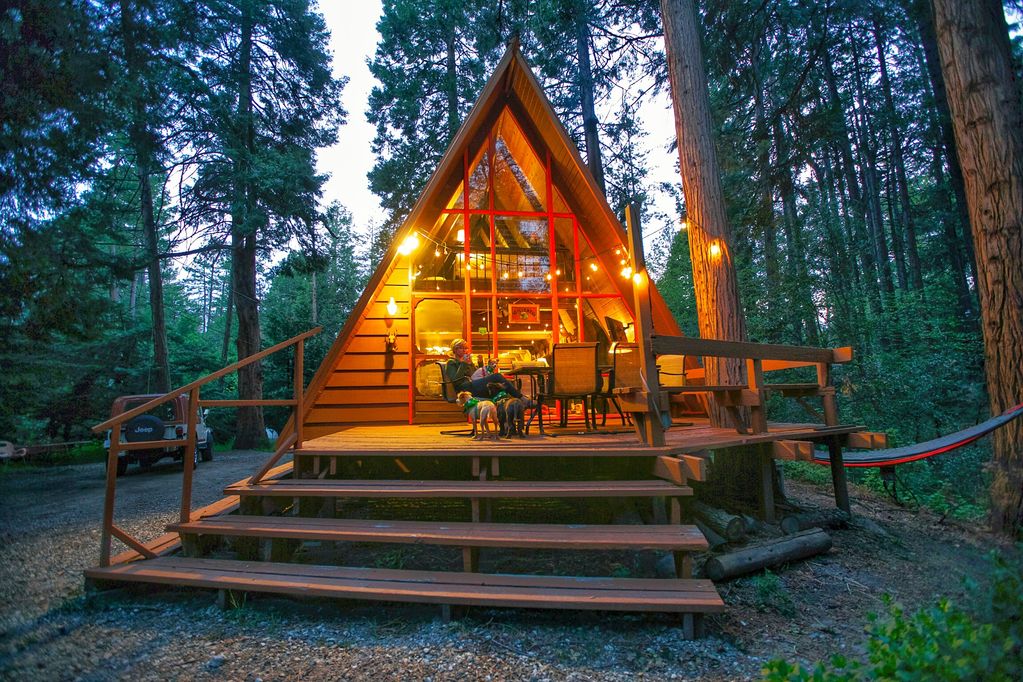 MORE CALIFORNIA RESOURCES