Leavenworth Travel Guide - What To See, Do, & Where To Stay
Leavenworth is a charming, Bavarian-themed mountain town located on the eastern side of the Cascade Range. It is a popular tourist destination and particularly so in winter for its winter activities and Christmas celebrations. The store fronts here have been replicated to resemble that of the many German villages of Old Europe complete with cozy fireplaces inside. The community's efforts to transform the towns facade in the 1960's was due to the area's declining timber industry which almost turned Leavenworth into a ghost town. Even though Leavenworth can seem a little kitschy, it's location surrounded by snow-capped peaks can't be beat! The town offers unique stores and outdoor opportunities abound here.
Leavenworth - What To See, Do & Where To Stay
Things To Do in Leavenworth
Eat Bavarian food at Munchen Haus
One must eat bavarian food when visiting a bavarian village, naturally. So grab yourself some German sausages or bratwursts alongside a giant pretzel serving at Munchen Haus. This popular eatery in Leavenworth prides themselves in using only the finest ingredients in the making of their old world sausages without unnecessary chemicals or fillers. The restaurant offers an inviting outdoor beer garden where even your pets are welcome!
Sample the beer at Icicle Brewing Company
Icicle Brewing uses local ingredients in the creation of their craft beers sourcing the water from nearby Icicle Creek and obtaining hops from the Yakima Valley. Whether you are into IPA's, lagers, porter's, or pilsner's, they've got you covered! Our favorites are Dark Persuasion; a dark chocolate porter with a hint of coconut, and the Colchuck Raspberry wheat ale. You can't miss the distinct building that has icicle looking string lights hanging from the huge building!
Visit the Gingerbread Factory
The Gingerbread Factory has gained a reputation with locals and visitors for having the most delicious gingerbread cookies, but also offer a lunch menu that includes salads, wraps, milkshakes, and coffee. They also make custom gingerbread houses that make unique gifts for loved ones. You can find their cute storefront on the main street through town.
Visit the Nutcracker Museum
The Nutcracker Museum houses an incredibly large collection of nutcrackers! From antique nutcrackers to wooden toy soldier nutcrackers, to nutcrackers from around the world!! The museum is open year round and admission for adults is $5 and $3.50 for children.
Drive out to Lake Wenatchee
Glacier fed Lake Wenatchee is a beautiful clear-blue lake surrounded by the Cascade Mountains. The lake is a popular summer-time destination for water activities and you can find canoe, kayak and stand-up paddle board rentals by the lake. It is located in Lake Wenatchee State Park only 16 miles away from Leavenworth and the park offers year round camping.
Take a hike in the Enchantments
There are many terrific hiking trails in the mountains surrounding Leavenworth. For those who are outdoor lovers and prefer more physical activities on trips, consider spending two days in Leavenworth and hit the trails! One of the most popular hiking trails in the area is the Colchuck Lake Trail. This spectacular lake can be visited on a 4 mile trail that leads up to the aquamarine colored lake which is dominated by the twin spires of Dragontail and Colchuck peaks.
TOP HOTELS IN LEAVENWORTH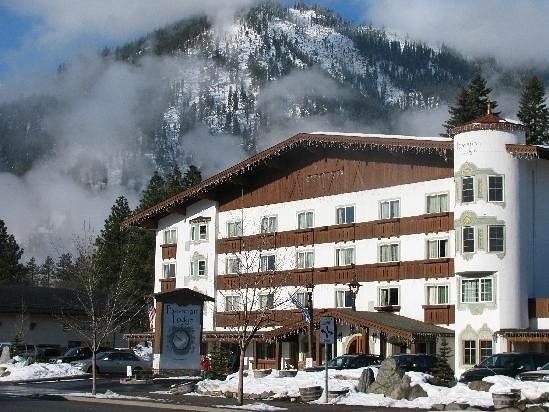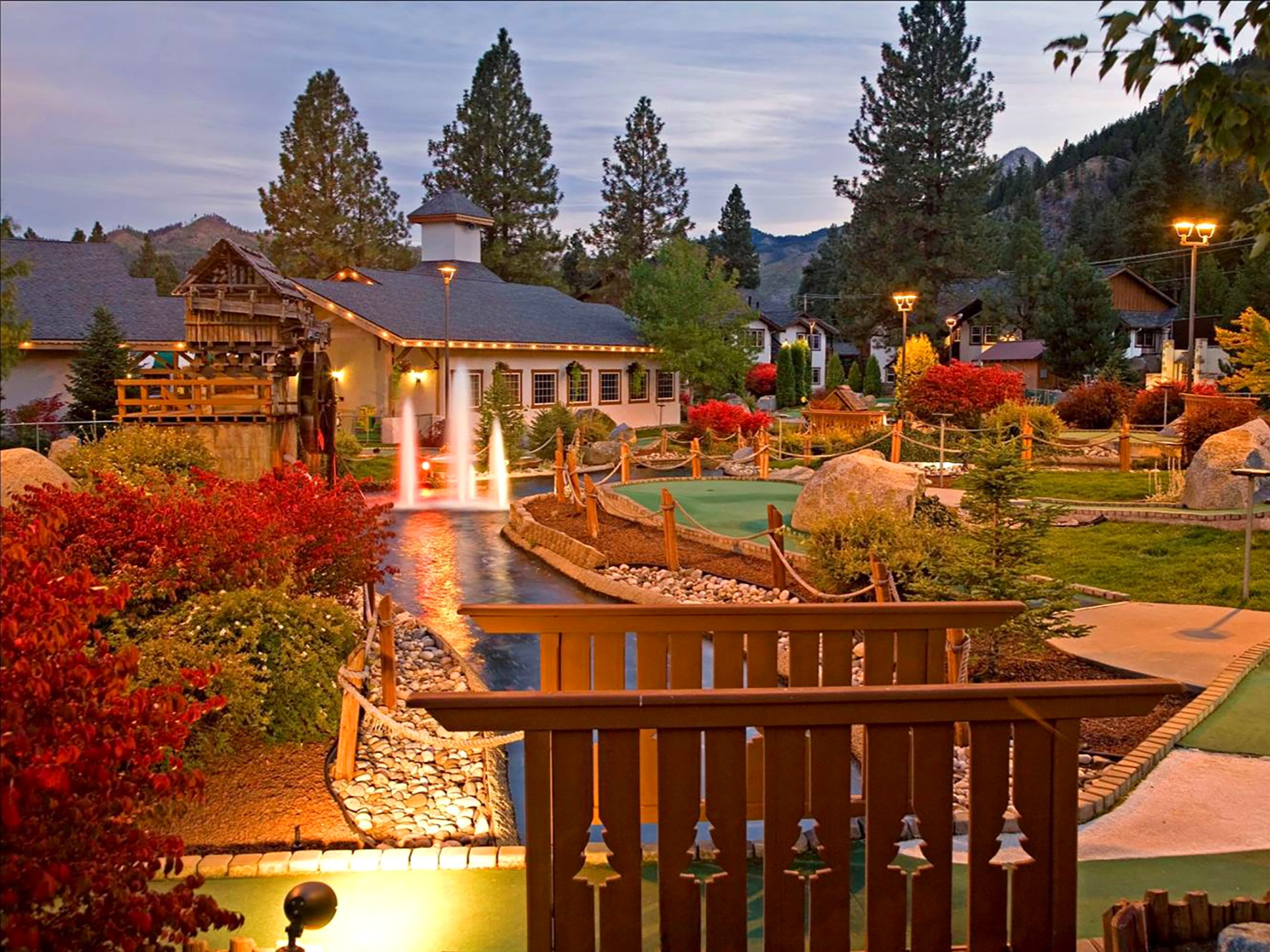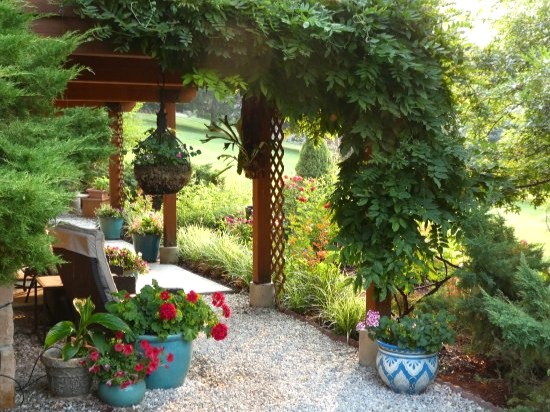 Search for more hotels in Leavenworth
LEAVENWORTH CABINS & VACATION HOMES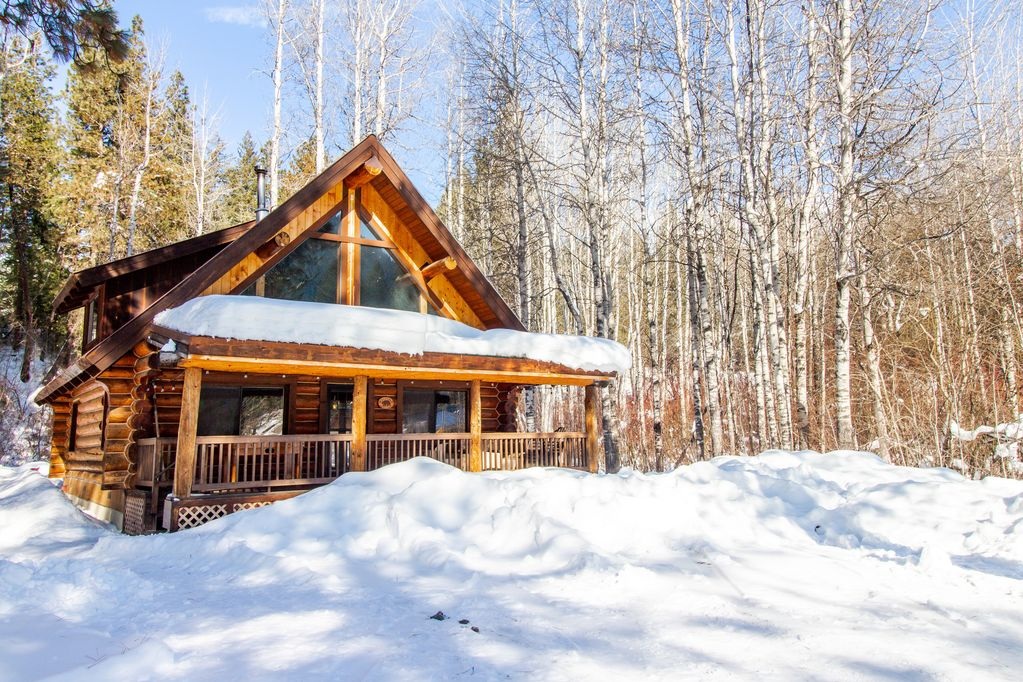 Best Times To Visit Leavenworth
Average temperatures in Leavenworth vary drastically. The warmest and driest months are July and August where temperatures can get up to 90 degrees and rarely drop below 64 degrees at night. The busiest month for tourism is December due to Christmas festivities which is one of Leavenworth's major annual highlights. This is when lodging will be the most expensive so try to book in advance.
Leavenworth through the seasons
Spring - Spring temperatures range between 42-65 degrees and rainy days become rarer compared to the winter months. April and May are the least busiest time of year in Leavenworth and when you are most likely to save money.
Summer - Summer see's the least amount of rain and average temperatures are around 75 degrees. This is the best time of year for hiking in the surrounding mountains.
Autumn - Fall is a spectacularly beautiful time of year to visit Leavenworth for the brilliant colors that cover the mountains. Average temperatures are between 52-37 degrees cooling dramatically in November.
Winter - Winters are cold and snowy with temperatures ranging between 28-36 degrees. The best time for skiing is January but December is good for holiday festivities.
How To Get To Leavenworth
You can reach Leavenworth easily from Seattle on Highway 2 which is an incredibly scenic, two hour drive. Coming from the eastern part of Washington you can take I-90 to Route 97 to get on Highway 2. If you do not have a car you can search for the best car rental deals with RentalCar.com which compares prices among car rental companies such as Hertz, Enterprise, Alamo, and others.
Alternatively you can catch a train to Leavenworth from Seattle which many people enjoy doing because of the stunning scenery it offers along the way. You can book your train tickets through Amtrak. This option is popular in the winter as most motorists feel uncomfortable driving over the pass in snow conditions.