Bellingham Travel Guide - What To See, Do, & Where To Stay
Bellingham is a laid back college town filled with Washington small town charm. The city is often referred to as a smaller version of Portland, or at least what Portland use to be like. Bellinghamster's (which is what the locals like to call themselves), are a very liberal and environmentally conscious bunch. They love being active and outdoors but also very much appreciate the arts which is evident in the thriving music and theater scene here. Bellingham's downtown area is filled with stylishly refurbished warehouses, independent food co-ops and many breweries. In the historic Fairhaven district you will find beautifully preserved Victorian architecture, boutique stores, and lovely restaurants. On the edge of town are big shopping malls that were created to cater for the bargain hunting Canadians. What makes Bellingham such a wonderful place to visit is the incredible scenery from the bay to Mt Baker, the opportunity for outdoor adventures whether it be on the water or in the mountains, farm to table menu's, a vibrant arts scene, and of course the friendly locals.
Bellingham - What To See, Do & Where To Stay
Things To Do in Bellingham
Watch the sunset at Boulevard Park
Boulevard Park is an amazing waterfront experience, especially so in the summer. This is because of the spectacular sunsets that can be seen from the park over the ocean. In late June and early July, the sun does not set until around 9.30pm with twilight until 11:00pm! We loved bringing our dinner to the park in the evenings to enjoy whilst taking in these magnificent sunsets. You can do the same or grab some fresh pastries from the coffee store nearby. Parking can be tight starting late afternoon so get here early.
Take a stroll along the Over-Water Walkway
The recently completed Over-Water Walkway from Boulevard Park to Cornwall Avenue is a Bellingham highlight for visitors and a popular spot with locals. The Walkway was constructed due to the public's desire for more waterfront access and it is busy at all times of the day with walkers, joggers and cyclists. There is seating along the Walkway if you'd like to sit and sip on a beverage, read a book or just people watch. The boardwalk will lead you right into downtown Fairhaven where you can peruse the local shops and eateries.
Relax at The Woods coffee house
The Woods Coffee is a premier coffee chain in Washington which was established by the Herman family who are Whatcom County locals. There are nine stores in Bellingham but the most loved location by locals and visitors is the one located in Boulevard Park. Where else can you sit in a beautiful coffee shop 10 feet from the Pacific Ocean! It is probably the most spectacular coffee shop anywhere in the United States.
The interior spaces have been designed for people to enjoy and not for quick turn over of tables. All stores boast gas fireplaces, river rock mantles and accents, open beams, and comfy leather sofas. Other architectural elements like pine tree, mountain, and bear carvings help make the stores look like the outdoors and really embody the Pacific Northwest. If you are visiting Bellingham in winter, the stores are a cozy place to take refuge from the cold and rainy weather.
With thirteen breweries operating in the Bellingham city limits, you are spoilt for choice here! Most of the Bellingham breweries are located within miles of each other in the downtown core area so you can leave the car at your hotel and take yourself on a pub crawl. The best way to plot your route between breweries is to pick up a Tap Trail Map & Passport. If you only have time to visit one or two breweries, we recommend Aslan (who use only organic ingredients), Boundary Bay (they have free summer concerts in their beer garden), and Chuckanut Brewery (for great views of the bay). Many of the breweries are family friendly so bring the kids along!
Take a hike in Larrabee State Park
Larrabee State Park is situated on the the seaward side of Chuckanut Mountain and many of the trails here offer beautiful views overlooking Samish Bay and the San Juan Islands. Besides views of the bay, the trails here will take you through forests draped in moss leading to freshwater lakes and even a waterfall! Our favorite hike is the Fragrance Lake trail which is 4.5 miles and rated as moderate. You can see views of the bay at only 0.9 miles in and then continue up to the lake.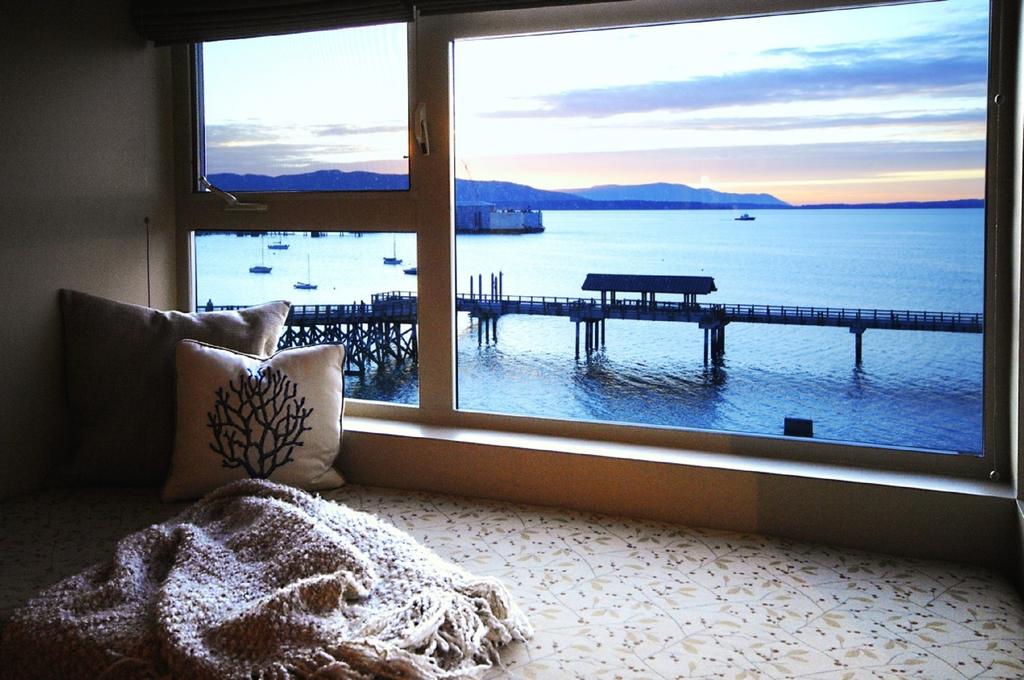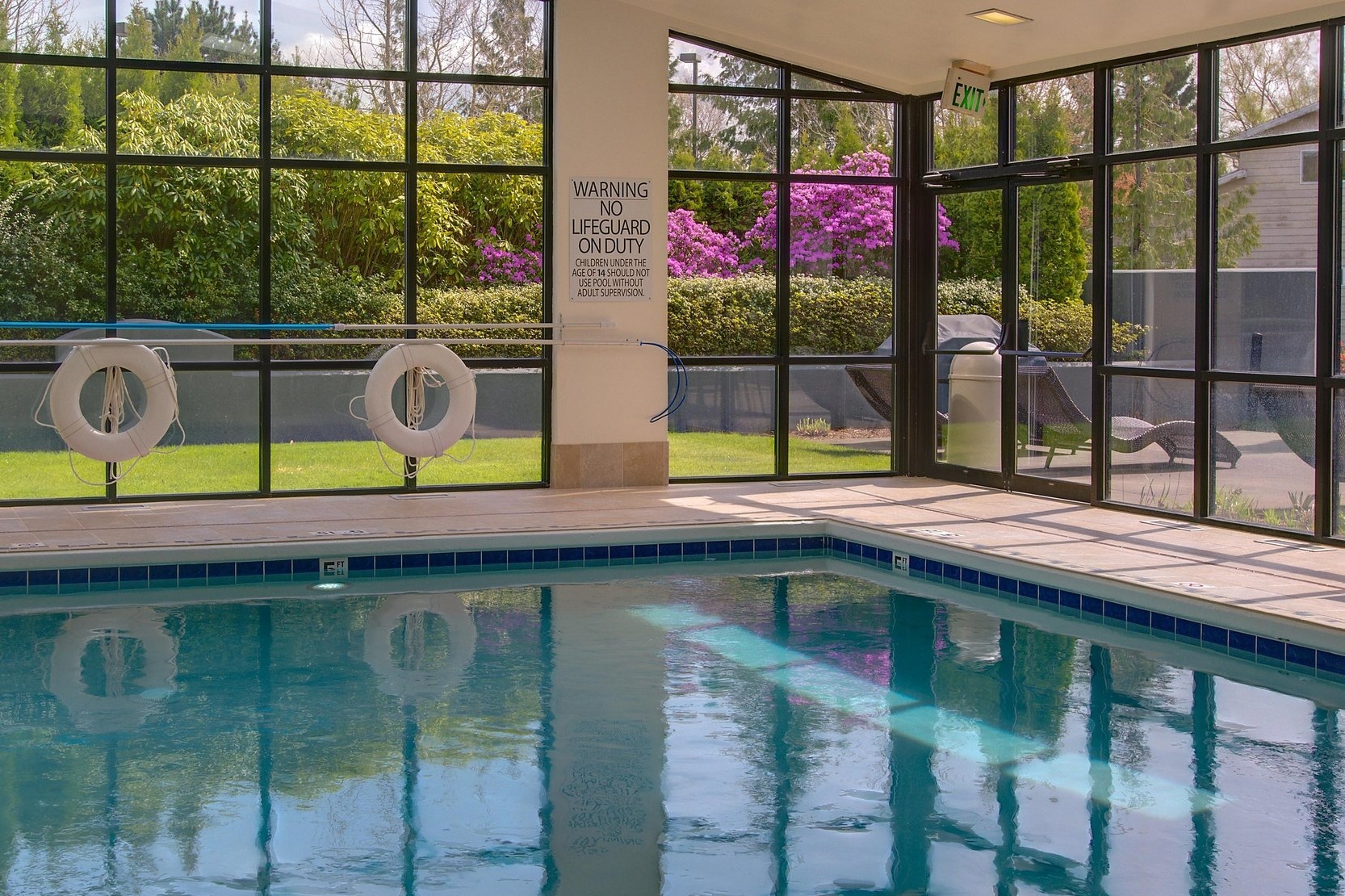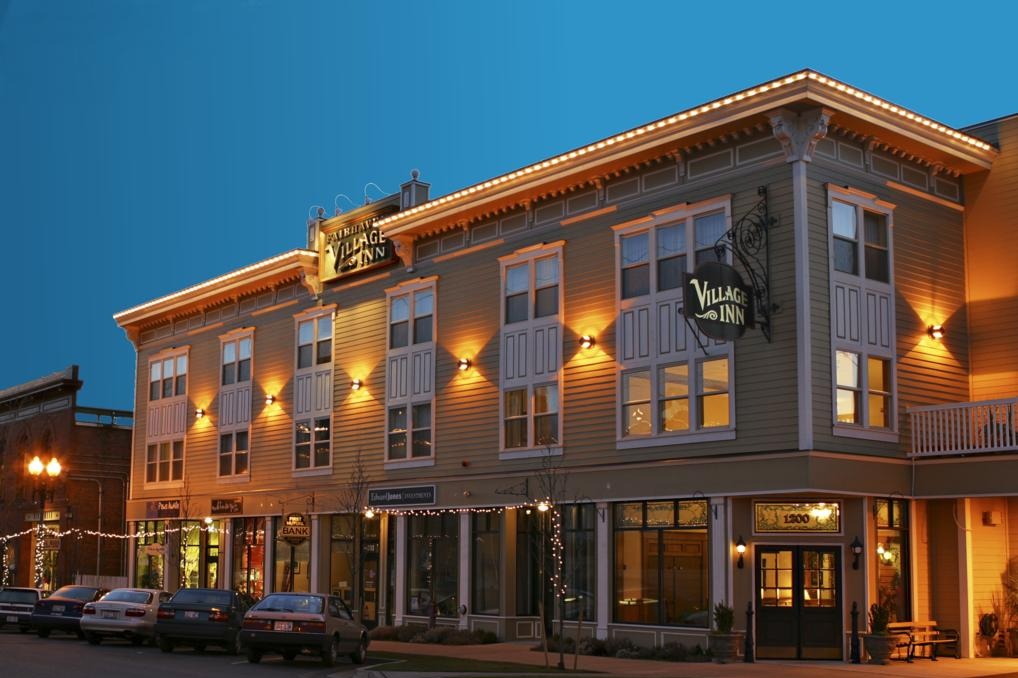 Search for other Bellingham hotels
Getting To Bellingham
From Seattle it's an easy two hour drive north to Bellingham on the I-5. If you are not a Washington local and will be flying into Seattle airport, you can search for the best prices on car rentals using RentalCars.com who search all the big names like Alamo, Avis and Enterprise.
It is also quite easy to get to Bellingham from Seattle, Portland and Vancouver using public transport on either the Greyhound bus or the Bolt Bus which should set you back around $20 each way. The Bolt Bus runs twice a day to and from Bellingham. Alternatively you can catch an Amtrak train from Seattle or Vancouver to Bellingham which stops in the Fairhaven neighborhood.
Bellingham International Airport is three miles north of town and is served by Alaska Airlines with regular flights to Seattle, Portland, Palm Springs and Las Vegas. San Juan Airlines also flies daily from Bellingham to the San Juan Islands. Look for flights to Bellingham here.