Explore Oregon Destinations
Vivid greens, fiery reds, burnt orange and shimmering pink and gold colors cover the landscape at this surreal Central Oregon destination. Discover it for yourself!
Whether you come for the climb or come to unwind, you'll see why Smith Rock is one of the 7 Wonders of Oregon.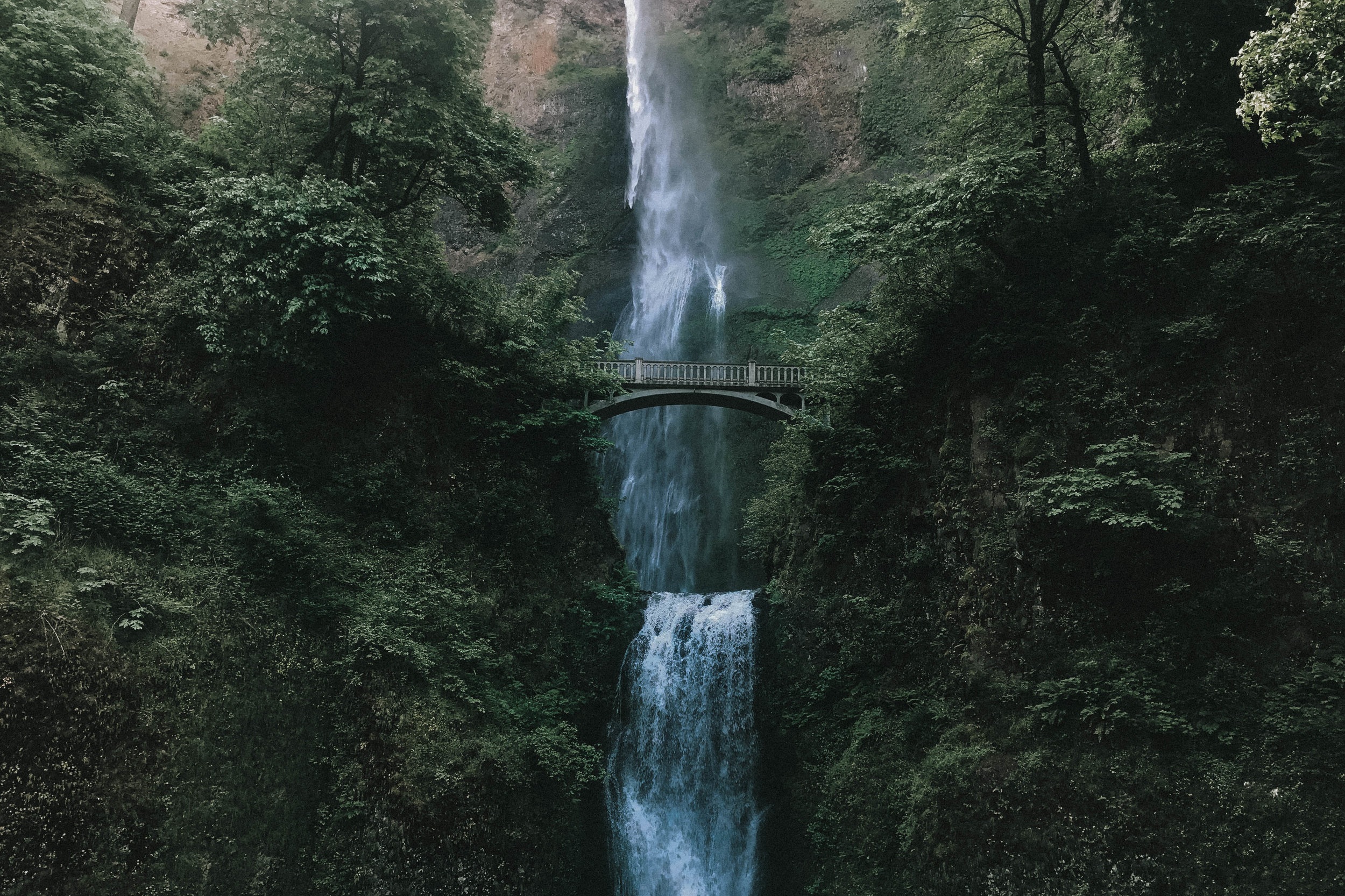 Multnomah Falls is Oregon's tallest waterfall at 620 feet and one of the state's top natural landmarks and attractions.
The Alvord Desert is a desolate landscape; snow-capped peaks of the Steens Mountain range tower above the desert floor. This isn't like the Oregon you know.
Devils Lake would have to be the most vibrantly turquoise-colored lake you've ever seen. It is hands down the most beautiful lake in all of Oregon!
Top Oregon Tours & Activities
GETTING TO KNOW OREGON
With its rugged and moody coastline, looming volcanic peaks and incredibly beautiful high-desert plains, Oregon is as epic as it is varied.
Oregon Coast: A trip to the Oregon coast in summer is magical when the ocean sparkles luminescent green like the tree's themselves or is just as marvelous to explore in winter if you enjoy watching wild weather and finding solitude. The coast is perfect for beach lovers, surfers, fishermen and anyone who appreciates the peacefulness found in sleepy seaside town's.
Central Oregon: Central Oregon is perfect for adventure junkies and outdoor enthusiasts boasting miles of hiking and biking trails, many peaks to climb and countless lakes to fish or go for a paddle on. Starting in December, Central Oregon transforms into a winter playground when you can plan a trip to some of the country's top ski resorts like Mt Hood and Mt Bachelor.
Eastern Oregon: For those who are more adventurous and willing to visit remote parts of the state, head out to Eastern Oregon where your efforts will be rewarded by scenery unlike the rest of the state and minimal crowds.